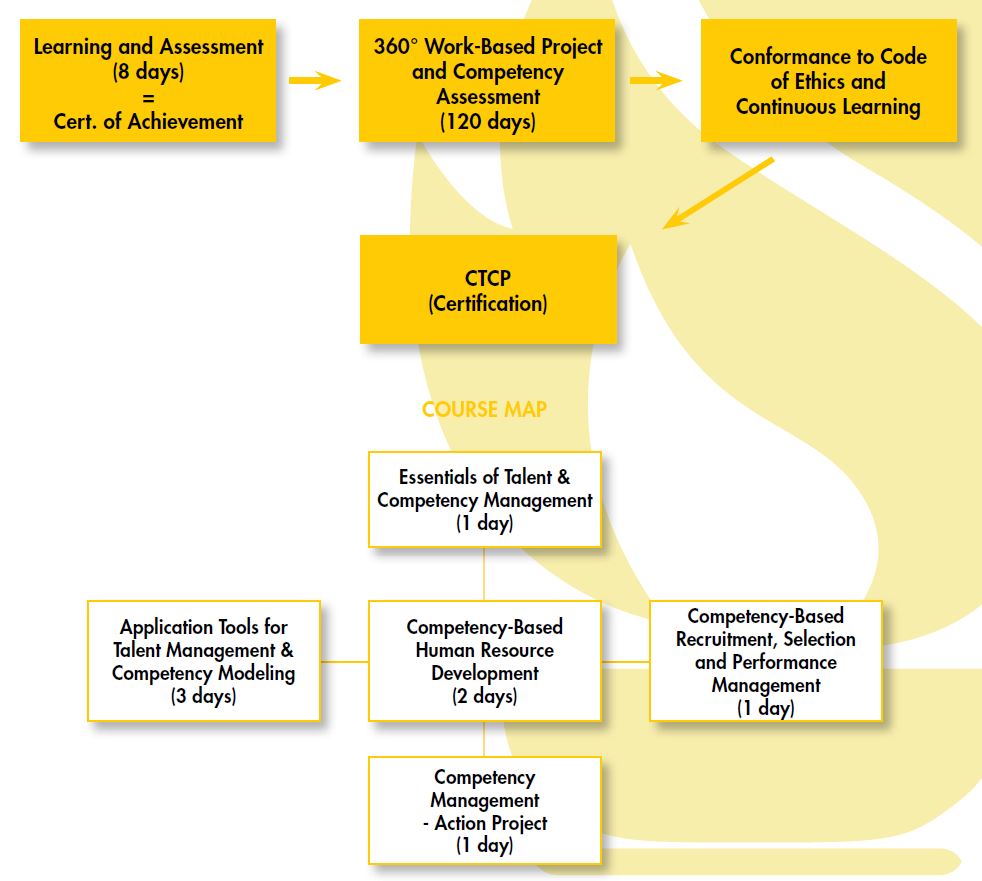 COURSE 1: ESSENTIALS OF TALENT &
COMPETENCY MANAGEMENT (1 DAY)
Course Objectives
Appreciate the importance of competency-based Human Resource Management (CBHRM) and Talent Management in enhancing Organizational Performance.

Define the terms Talent Management and Talent Development and show how they relate to sucession planning and succession management.
Make the business case for a systematic approach to talent development in organizations and be familiar with the basic terminology underlying the program and how these terms relate to their existing work practices.
Develop an understanding of what a competency model is and how it may be used to define human resource management practices in respective
organizations and how it is applied in all HRM applications.
Competency Focus
Define and use tools that establish the
following:
Individual Performance
Exemplary Performer
Fully Successful Performer
Organization Performance Diagnosis
Organization Assessment Instrument
Define and provide suitable examples
of the following terms:
Task
Position Description or Job Specification
Behavioral Indicator
Work Output of Result
Technical Competency
Functional Competency
Competency Model
Exemplary Performer
Distinguish between exemplary and fully successful performers using the competency profiles and assess the extent to which Organizational Performance is based on competencybased HRM.
List and assess HRM applications that are being used and how position description or job descriptions are used for HRM purposes.
Analyze and explain the benefits of using competency-based HRM in the various HRM applications in use in organizations.
COURSE 2: APPLICATION TOOLS FOR TALENT MANAGEMENT AND COMPETENCY MODELING (3 DAYS)
Course Objective
To acquire the know-how to identify competencies and apply competency modeling technology in effectively improving HR practices.
To describe a strategic model to drive talent development systematically and be able to discuss the theory and best practice of competency identification, assessment and modeling.
To appreciate the need to review proven approaches to performance management as a tool for talent development and make the business case for talent management and talent development.
To identify activities required to pinpoint the needs of your organization for talent management and development compared to best practices.
Competency Focus
Review the competency terms and concepts as well as a step-by-step guide to Talent Management
Apply a step-by-step model in implementing talent management
Acquire knowledge of various methods of competency identification & modeling
Specify essential resources needed for an effective competency modeling project
Identify and apply the process steps for competency identification and competency
modeling
Analyze and determine the relationship of job outputs/results, task and technical competencies
Accurately identify personal functioning competencies and behavioral indicators
Define potential assessment and explain how it differs from performance management
Review proven approaches to assessing the potential of individuals for higher-level responsibility
COURSE 3: COMPETENCY-BASED HUMAN RESOURCE DEVELOPMENT (2 DAYS)
Course Objectives
To apply a competency-based approach in developing a targeted employee training and development plan.
Competency Focus
Define HRD as it relates to strategic business goals and other functions
Evaluate the traditional Instructional Systems Design (ISD) and competency-based ISD analytical approaches
Apply a competency-based analysis in a given scenario.
Describe the benefits and challenges of competency-based ISD
Analyze how existing ISD processes can be competencyfocused
Explain requirements for setting up an Individual Development Contract Planning (IDCP) System
Describe the basic steps of the competency-based Individual Development Contract Planning process
Identify key strategies for evaluating competency-based IDCP
COURSE 4: COMPETENCY-BASED RECRUITMENT, SELECTION AND PERFORMANCE MANAGEMENT (1 DAY)
Course Objectives:
To effectively assess/evaluate the suitability of using either a traditional or competency-based recruitment and selection in determining a person job fit.
To identify and understand the processes for implementing a competency-based performance
management that contributes to achieving superior performance.
Competency Focus
Define recruitment and selection and performance management
State and explain the steps in a traditional recruitment and selection process and performance management and its challenges
Describe and explain how the traditional process can be made competency-based
Describe the benefits and challenges using a competencybased approach versus the traditional approach
Understand when to use a traditional or a competency based recruitment and selection and performance management approach
List and explain the steps in implementing a competency approach for recruitment and selection and performance management in the organization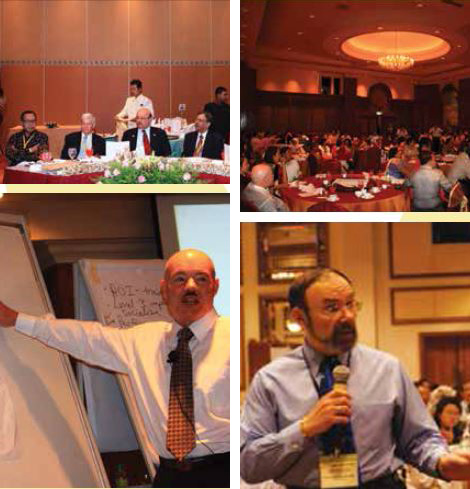 COURSE 5: COMPETENCY MANAGEMENTACTION
PROJECT (1 DAY)
Course Objectives
To work on the application project plan for the use of implementing Competency Management practices in your organization.
Define the key work outputs/results and competencies of a fully competent Talent and Competency professional in an organization-based practice.
Identify the organization configurations that could be used to introduce the implementation of
competency-based HRM practices.
Competency Focus
Define the objective(s) for introducing and implementing the use of Talent and Competency Management practices in your organization
Identify a project sponsor/champion, list down the benefits and resources needed to achieve the objective and success factors that need to exist in support of the project
State the challenges that exist and list ways to minimize or mitigate each of the challenges defined
Create a comprehensive project plan including formulating the evaluation plan and a short
briefing for delivery to your project sponsor/champion
Resource Guide and Application Toolkit
Each participant is provided with the ARTDO International-ITD Resource Guide which includes a competency toolkit (developed by Dr. William J. Rothwell), participant guide and exercises.
Resource Center
Participants may use the resource center at ITD for discussions, research, use of computers and access to the internet.
Electronic Support
Participants and course leaders can continually communicate with one another on-line to exchange notes and share ideas.
Continuous Learning Community
Participants, certified professionals and resource persons form a community together with ARTDO International and ITD to facilitate sharing, networking and ongoing learning that continuously upgrade professional competencies.
Comprehensive Evaluation of Learning and Competencies Leading to Certification:
Certified Talent and Competency Professional (CTCP) will be awarded by ARTDO International-ITD upon completion of all the following requirements: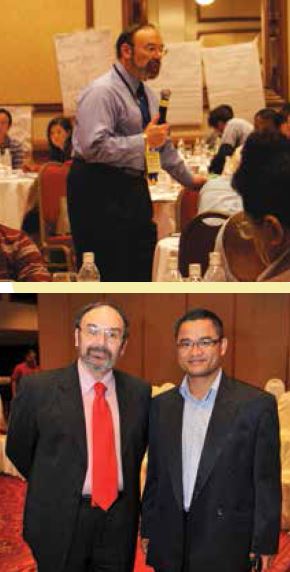 Pre-assessment

Learning Evaluation and Prototype Competency Self-assessment – participants complete a comprehensive learning assessment and identify a prototype baseline for technical and personal competencies (Level 2 evaluation)

Successfully complete five courses (A Certificate of Achievement for each course will be issued by ARTDO International-ITD-PENN STATE: Module 3).

Attendance and participation – attend all five courses – 11 days of instruction and oral feedback (60 hours) (Level 1&2 evaluation).
Assignments – complete class projects for each course (Level 2 evaluation).
Learning Evaluation – pass a comprehensive final learning evaluation at the end of the course (Level 2 evaluation).

Application of learning -120 days after completion of 5 courses (Level 2, 3 & 4 evaluation).

HR Projects – Complete two competency based HR projects with 360 degree feedback:

Design a strategic HR organizational design for one's own company or complete a strategic HR case study (for externals or job seekers).
Complete an appropriate project in one or more of the core areas:

Staffing/Employment – design recruiting, selection or placement system.
Performance Management – design compensation, benefits, performance appraisal or performance management plan.
Human Resource Development – design a training, organization development or career development plan.

Client Testimonials – obtain client proof that project was completed and secure feedback on business value and impact of projects (for external consultants).

Superior/Subordinate/Employee/Colleague Testimonials – obtain feedback from superiors, subordinates, employees or colleagues about the business value and impact of projects (for internal employees).
HR Competency Post-assessment – participants complete another self-assessment to identify personal gains from the courses.
Prototype Competency Post – Assessment – participants complete another self-assessment to identify a prototype of competency gained from the program
Adherence to Code of Ethics and Commitment to Continuous Learning and development – all certified participants must sign and commit to an HR code of ethics, core values and on-going professional development.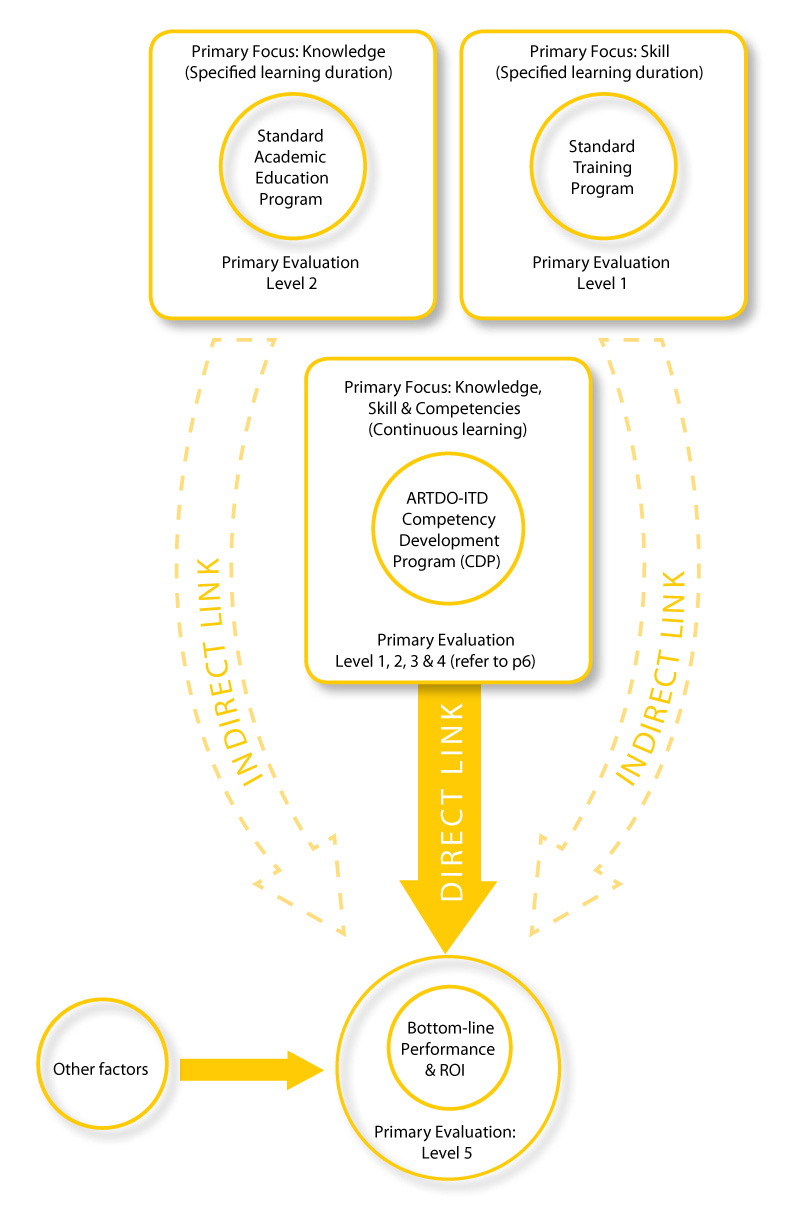 AMERICAN EMBASSY
ABBOTT LABORATORIES
ACCENTURE
AGILENT TECHNOLOGIES
AJINOMOTO
AL RAJHI BANK
B. BRAUN
BAO VIET
BAYER
BERLI JUCKER
BOONRAWD BREWERY
BRITISH PETROLEUM (BP)
BUMIARMADA
CANON ELECTRONICS
CENTRAL BANK OF MALAYSIA
CENTRAL BANK OF THE PHILIPPINES
CHIYODA PHILIPPINES
CHULALONGKORN UNIVERSITY
CIMB
CITIBANK
CPF
CP ALL
DAI ICHI
DAIMLER CHRYSLER
DKSH
DELL COMPUTERS
DHL
ERICSSON
FIRST SOLAR
FUJITSU
GENERAL ELECTRIC
GENERAL MOTORS
GENTING
GLAXOSMITHKLINE
GRAND DORSETT HOTEL AND RESORTS
GREAT EASTERN
HEWLETT PACKARD
IBM BUSINESS SERVICES
INFINEON TECHNOLOGIES
INTEL
JABIL CIRCUIT
JOHNSON AND JOHNSON
KASIKORN BANK
LIKOM
LIPPO KARAWACHI GROUP
MALAYSIA AIRPORTS BERHAD
MATTEL
MAYBANK
MEAD JOHNSON
MICROSOFT
MISTER DONUT
MOTOROLA SOLUTIONS
NESTLE
NIKE
ORIENTAL HOTELS
OSRAM OPTO SEMICONDUCTORS
PETRON
PETRO VIETNAM
PHILIPPINE AIRLINES
PRUDENTIAL
PT TELKOM
PTT GROUP
READER'S DIGEST
RENESAS
REUTERS
ROCHE
SACOMBANK
SANOFI AVENTIS
SCG: THE SIAM CEMENT
SCHNEIDER ELECTRIC
SECURITIES INDUSTRY DEVELOPMENT CORPORATION
SHANGRI-LA HOTELS
SHELL
SHERATON HOTELS
SIEMENS
SILOAM HOSPITALS
SIME DARBY
SM SUPERMALLS
SPH: SINGAPORE PRESS HOLDINGS
STANDARD CHARTERED BANK
STEC TECHNOLOGY
SUN POWER
THAI AIRWAYS INTERNATIONAL
THAI BEVERAGE
THOMSON REUTERS
TOYOTA MOTOR
TRUE CORPORATION
UNILEVER
UNITED NATIONS MISSIONS
WESTERN DIGITAL
ZHULIAN